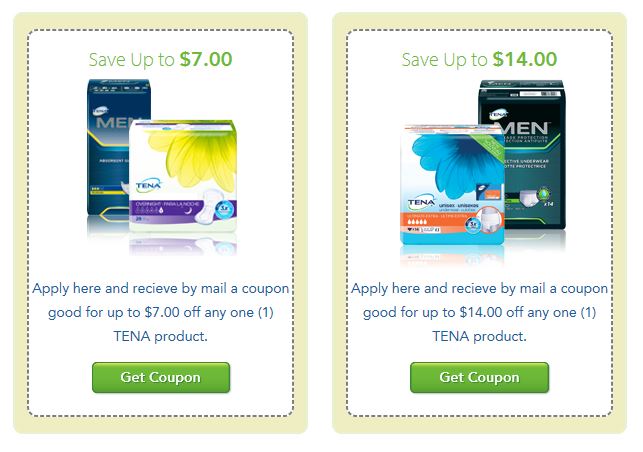 You may have requested these coupons last year, and will be happy to know that they have just returned! Head over to the Tena Canada website by clicking the link provided below, where you can request two coupons to be mailed to your home. One for up to $7 off any Tena product, and one for up to $14 off any Tena product.
You must first create a new account to order these coupons, so take a moment to register. You can then request each coupon separately. Last year these did sometimes take a few weeks to arrive, so you may have to be patient. It looks as though these will have a longer expiry than they did last year. Someone mentioned an expiry date of January 31st, 2019 on the coupons they have just received.
Click here to request your high value coupons by mail from Tena Canada.