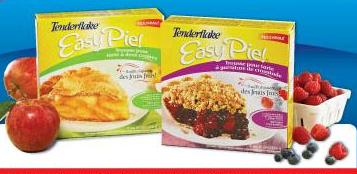 Okay this is not live yet, but I thought I would give everyone the heads up because it's sure to go really fast.  Tenderflake will be giving away 1000 coupons for  a free Easy Pie Kit today on Facebook.  You have to "Like" them on Facebook to get access to the link which I believe is going to send you to a special Websaver page to order your coupon from.  Good luck to everyone!
Click here to go to the Tenderflake Facebook page.
*If it goes live, feel free to leave a comment here so everyone knows!