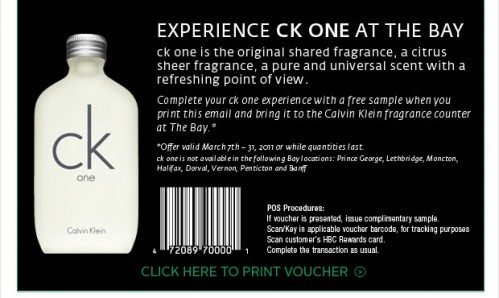 The Bay emailed me this coupon for a free sample of Calvin Klein's CK One. This coupon is valid from March 7-31, 2011. One per customer, while quantities last. Sample not available at these locations: Prince George, Lethbridge, Moncton, Halifax, Dorval, Vernon, Penticton, and Banff.
I was in grade 9 when I first smelled this, both guys and girls were wearing it since it's supposed to be unisex. I don't quite remember how it smells so I guess I'll pick up my free sample.
Click here to print your coupon.