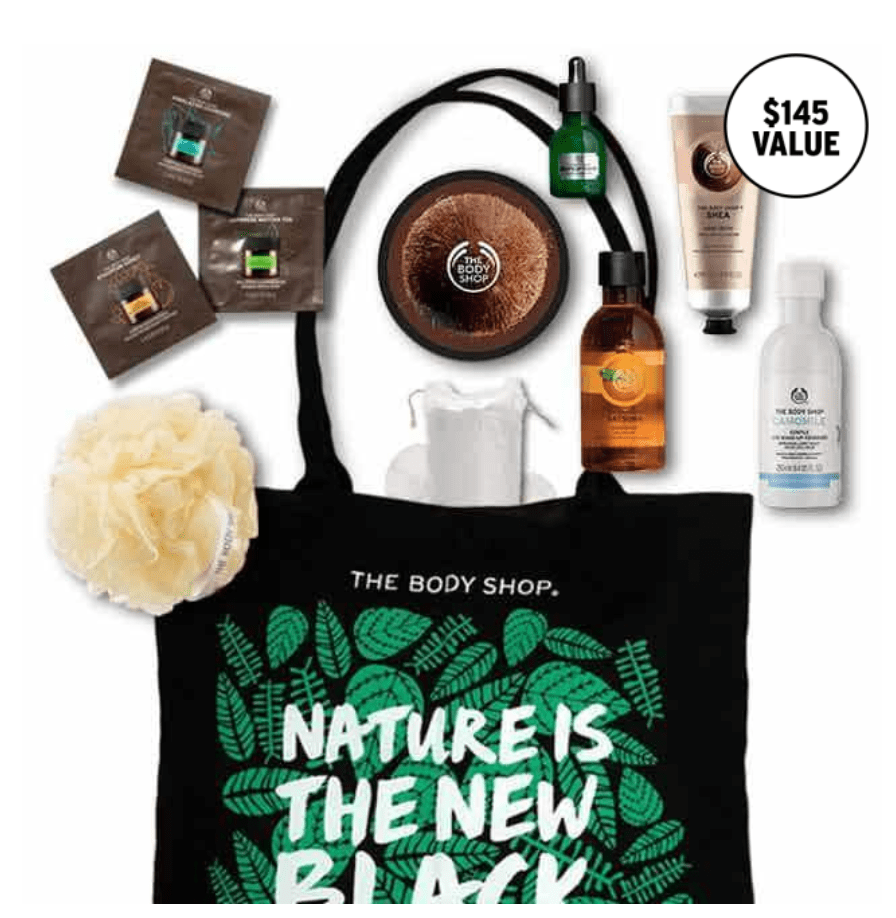 The Body Shop Canada's spectacular Black Friday Filled Tote Bag is back and better than ever! You can get it for only $45 (Value $145) while supplies last! The Black Friday Filled Tote Bag contains some of The Body Shop's bestselling skincare and body care products at an amazing value. Plus you can store all of your goodies in the smart, stylish and sustainable tote bag. Treat yourself, or grab one as a gift for anyone on your list! Features:
A Value of $145!
Drops of Youth™ Youth Concentrate Serum 30ml
Satsuma Shower Gel 250ml
Coconut Body Butter 200ml
Shea Hand Cream 100ml
Camomile Gentle Eye Makeup Remover 250ml
Cream Bath Lily
Cotton Pads 100 pcs
Himalayan Purifying Charcoal Mask Sachet 5ml
Ethiopian Honey Deep Nourishing Face Mask Sachet 5ml
Japanese Matcha Tea Pollution Clearing Face Mask Sachet 5ml
Reusable tote bag
Includes a $5 coupon off your next in-store purchase
You can also save 40% off sitewide at The Body Shop.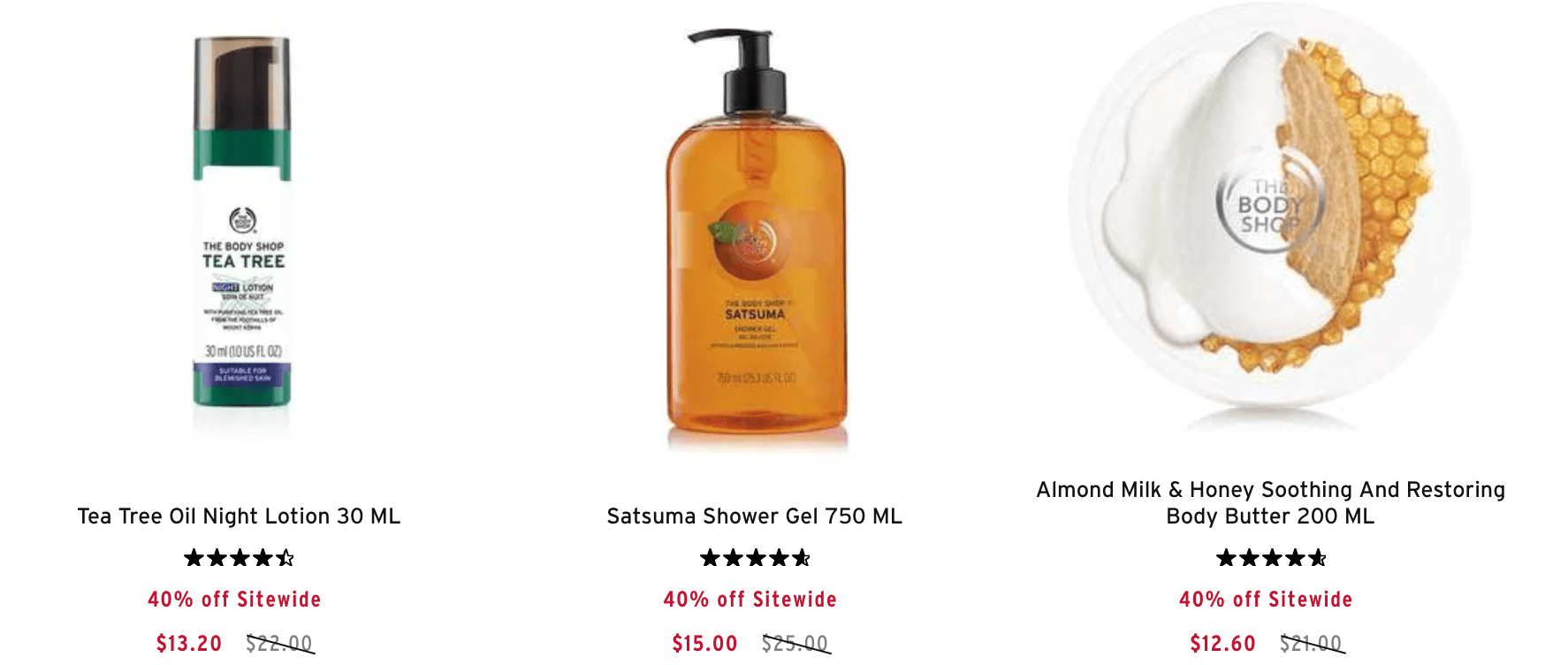 If you are a Love Your Body™ Club member, you can get the Black Friday Tote for only $40. Price will adjust at checkout.