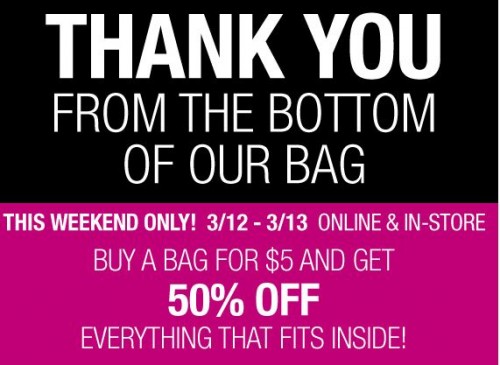 The Body Shop Canada is offering the buy a bag for $5 promo again.  Buy a bag for $5 and get 50% off everything inside the bag.  This is a great time to stock up on lovely smelling things, such as their coconut hand wash and peach body wash. MMMnnnnn…. This promotion runs until close this Sunday.
Click here to check out the Body Shop Online or to locate a store near you.
Thanks Cinnamongurlee for using the suggest a deal form to let me know about this great sale.