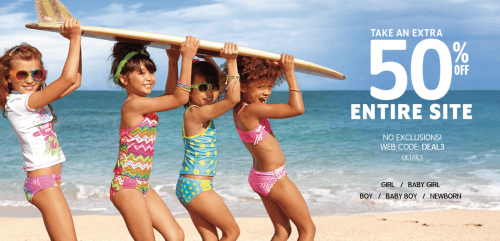 The Children's Place Canada has an amazing deal online for shoppers this weekend! Head online to The Children's Place and you could save an extra 50% off the entire site with the code DEAL3 at checkout! Take advantage of these deals to pick up a new stylish spring and summer wardrobe for your quickly sprouting children.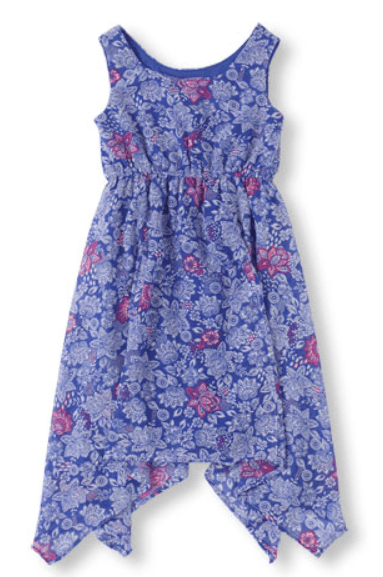 This deal at The Children's Place has no exclusions, so you can use it to take advantage of deals on some of the newest styles. This Shark Bite Hem Dress sells online for $34.95, but with this weekend's 50% off promotion, you can pick it up for only $17.48. This pretty floral print with fun and flowing hemline will have your little one standing out in the crowd this spring. Pair it up with a white cardigan and she'll look perfectly pretty for school, or any event she has to go to.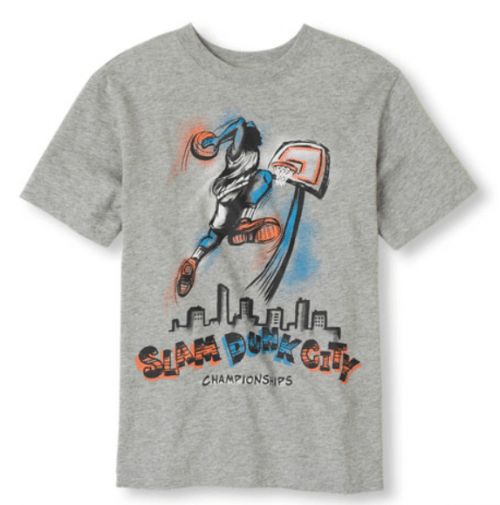 You can also shop the sale section at The Children's Place and get even better deals on items such as this Dunk City Championships Tee for boys. Originally sold for $12.50, it's now on clearance for $11.99. You can take another 50% off with this weekend's promotion and purchase it for just $5.99. If your little one is a sports fan, he may enjoy showing it off as he heads to school, or plays his favourite sport outside. This cotton tee is perfect for wear with just jeans, shorts, or just about anything.
To claim this deal, enter the code DEAL3 at checkout. This offer ends April 27, 2015. The Children's Place Canada offers $8 flat rate shipping.
Click here to shop deals online at The Children's Place Canada.