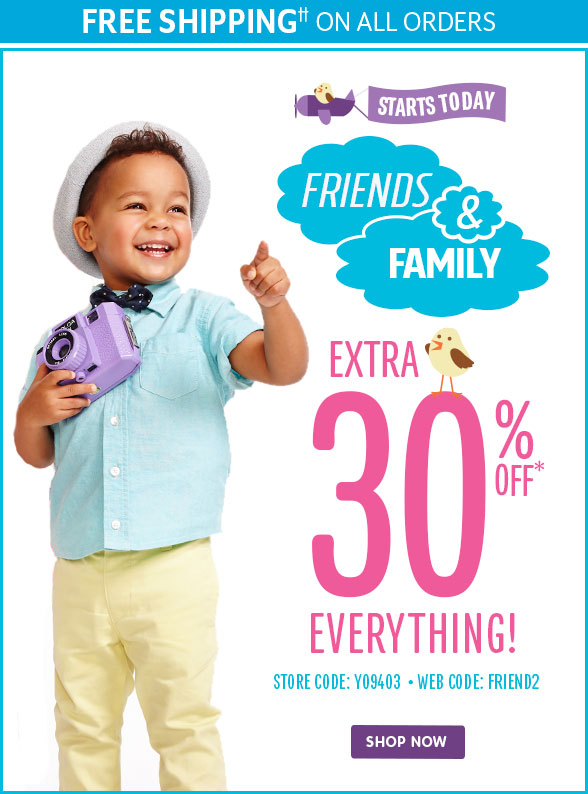 The Children's Place Canada is definitely the place to be shopping right now, regardless of whether you're shopping for the upcoming spring season or you're anticipating next year's winter and are looking to stock up on cold weather accessories, they've got everything and, more importantly, everything is on sale. They're currently running an in-store and online promo code in their family and friends event, that will save you 30% off on everything, including the already reduced merchandise.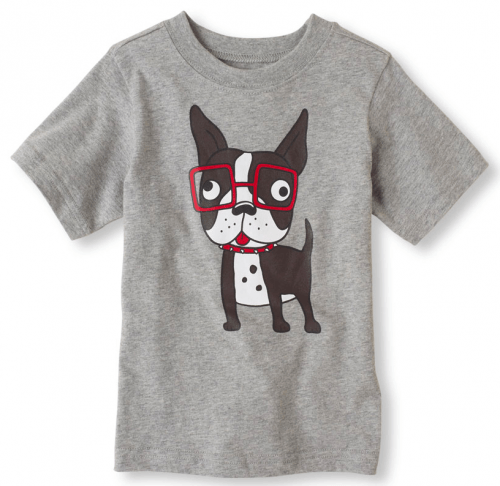 If you're shopping online at the Children's Place, then you will have to use the promo code, FRIEND2, but if you're shopping in-store simply show them this e-mail and the store clerk will be able to enter the store code, Y09403, to receive your additional discount.
The best place to exercise this extra 30% off discount would be on the permanently reduced clearance stock, which has already been reduced by 40%-50% off the original price. I was able to pick up this adorable baby graphic tee that features a nerdy looking bull dog on the front for just $2.51, though it's original retail value was $9.95 (it was being sold in the clearance sale for $3.59).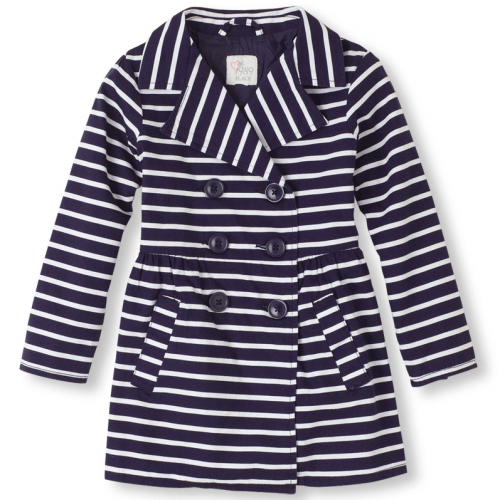 And even if you're looking for some new spring apparel, you can find this within the clearance sale at the Children's Place. For instance, this girls twill trench coat was originally being sold for $54.95, but is currently on sale for just $21.95. With your extra 30% off discount, however, the coat will be further brought down to costing you just $14.70.
In addition to all of these great deals and discounts going on at the Children's Place Canada they will also be offering, for today only, free-shipping on all orders with no minimum purchase required.