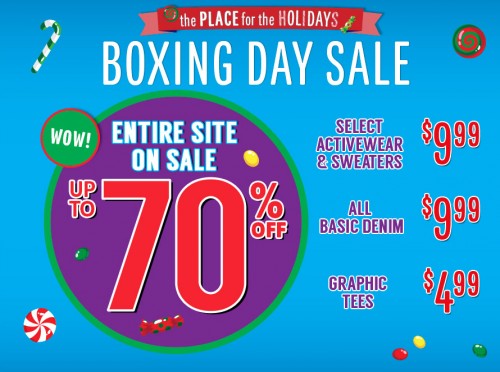 Shop Boxing Day at The Children's place online. Here is a chance to revamp your Child's wardrobe for the new year. I find the quality of Children's place to be great but their regular prices are sky high. This sale fixes that problem!
Shop at the Children's Place during their Boxing Day Sales and Deals to receive:
Entire site on sale for up to 70% off
Outerwear on sale for up to 50% off
Basic Denim for only $9.99
Graphic Tees for only $4.99
Shop for your girl, boy, baby girl, baby boy, or newborn at The Children's place and take advantage of their Boxing Day Sale. You will also receive $8 Flat Rate Shipping on every order.