The colonel got some brand new clothes for the holiday season and KFC got a brand new logo. I love KFC's new logo but I still hate KFC's "Dead Bird in a Box" food!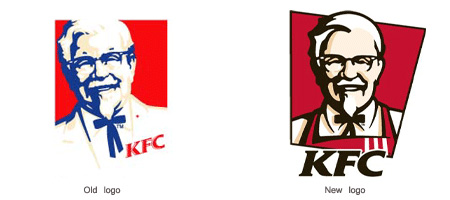 Check out KFC's logos over the years here
On KFC's website it says that the aerial view of KFC's new logo hides a secret message and there's a competition (and prizes) for figuring out what the message says. Check this out at KFC's website.