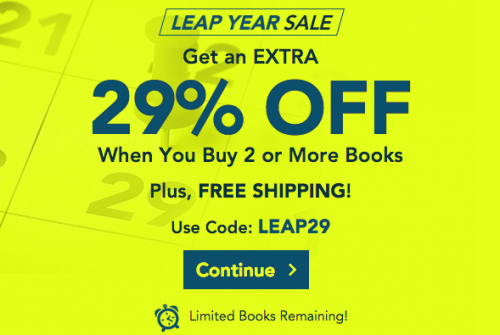 Celebrate the extra day in February this year with The Entertainment Book Canada! For a limited time only, you can get a 2016 edition book for only $20. Typically, this book costs $40 so this is a 50% off deal. These books are great for anyone and everyone. They save you money on a variety of activities like fine dining, fast food, sports events, movie tickets, shopping, and so much more!
Also, if you use the promo code LEAP29, you can save an extra 29% off when you buy two or more books! That means you can get two books for only $28.40!
Keep in mind these prices are in USD.
Entertainment has a $4.99 flat rate Shipping.