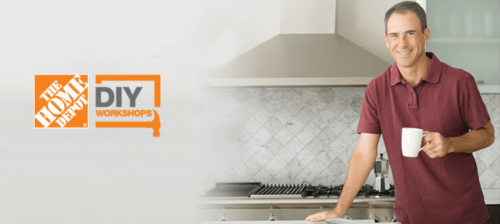 If you're thinking about making some changes around the home, but aren't quite sure how to go about it, check out these free Do-it-Yourself Workshops from The Home Depot Canada in September! Every month, The Home Depot offers some amazing instructional workshops that will teach you how to complete various improvement tasks around the house with your own two hands.
September workshops include:
Saturday September 12, 2015 (10:00am) – Build a Football Toss Game (kids only)
Saturday September 19, 2015 (10:00am)- Install Laminate Flooring
Wednesday September 16, 2015 (7:00pm) –Install Moulding and Trim (women only) – not available in some locations
Sunday September 27, 2015 (1:00pm)- Quick Bathroom Updates
To take part in these workshops, you will have to RSVP online and secure your spot. Space is limited, so reserve early!
Click here to learn more about these FREE Home Depot events.