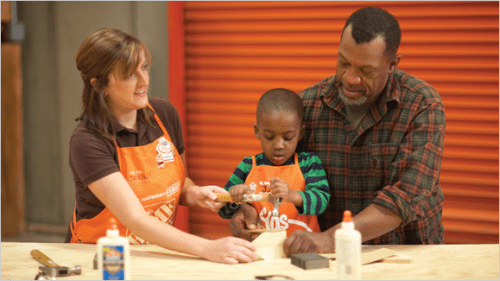 Check out this month's Do-It-Yourself Workshops at The Home Depot Canada where you and your family can learn how to build a butterfly house, how to repair a deck, how to build a planter bench and even how to improve your home's curb appeal.
Build a Butterfly House with children between 5-12: Saturday, April 9, 2016 between 10am-12pm.
How to Repair a Deck: Saturday, April 16, 2016 between 10am-11am.
Build a Planter Bench: Wednesday, April 20, 2016 between 7pm-8pm. Learn how to plan the installation, how to cut and assemble the parts, and how to add the finishing touches.
Enhance Your Home's Curb Appeal: Sunday, April 24, 2016 between 1pm-2pm.
Click here for more information on the workshops at The Home Depot.
Click here to view The Home Depot flyer.