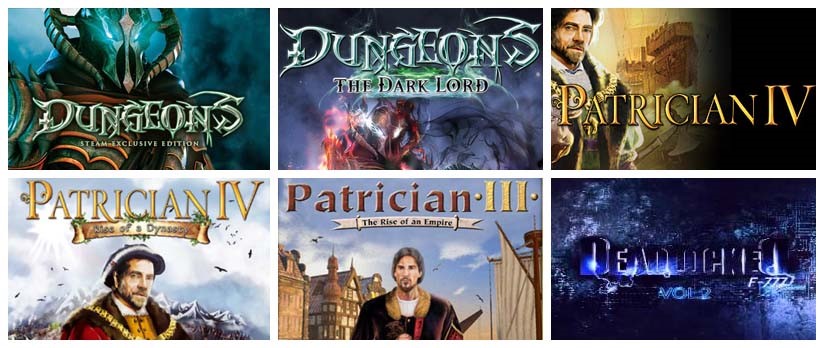 The Indie Gala is back with the Dungeons bundle where you can pay what you want for several tiers of games.
If you pay $1 you can get Patrician III and the F-777 Deadlocked album. If you pay $2.50 or more you will receive the previous tier + Patrician IV Steam special edition, Patrician IV: Rise of a Dynasty DLC and Dungeons – The Dark Lord. If you pay above the average price ($4.13 right now) you will receive Dungeons – Steam Special Edition in addition to all the games previously mentioned with the other tiers.
These prices are in US dollars and exclude tax. All games are Steam editions.