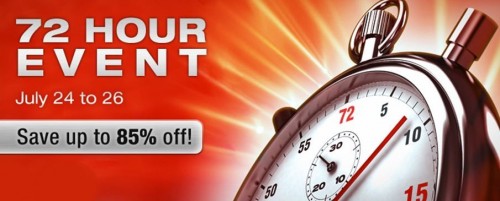 I was browsing around on The Shopping Channel and spotted some pretty big discounts. This sale apparently ends tonight so if you see something your interested in I wouldn't delay in ordering. Dont forget you can multi pack to make shipping cheaper. I really like the chandelier.
Gen Lite 6lt Chandelier Regular $275, Sale $40.32
Apple Ratan Table Lamp Regular $64.17, Sale $38.50
Basseltex 6 Piece Comforter Set Regular $129.99, Sale $39.99
Hamilton Beach Stand Mixer Regular $309.99, Sale $144.50
To Shop the rest of the sale click here.