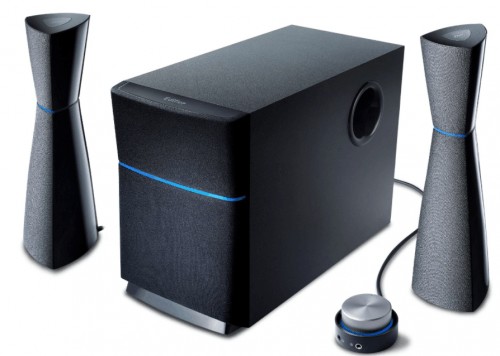 The Edifier M3200 2.1 Multimedia Speaker System, in black, is only $39.99 right now whether you choose to buy it from Amazon.ca with FREE shipping or The Source Canada, as both have this amazing speaker system for 67% off the original price of $120.99.
Both Amazon.ca and the Source will offer free-shipping on these speakers, which is great since it is only available online for Amazon, but if you were shopping in-store at the Source you could check to see if the speakers are in-stock as well.
This deal won't last for very long, so you had better act fast if you'd like to save on this excellent companion to your home computer system.
Click here to buy the Edifier M3200 2.1 Multimedia Speaker system from the Source,