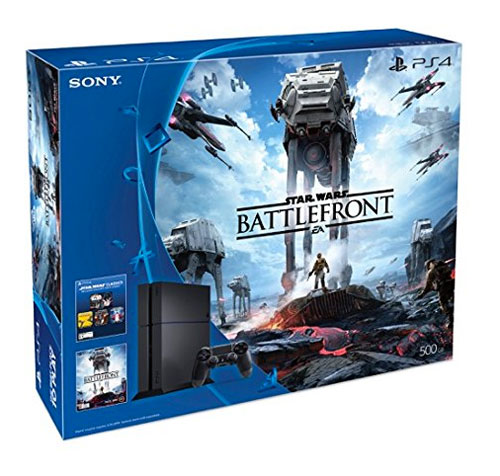 If ever there was a great deal for the gamer and Star Wars fan in your family, this is it. The Source Canada is offering PlayStation 4 Star Wars Battlefront Bundle + Destiny: The Taken King Legendary Edition + Playstation Plus 1 Year Membership all for just $429.99 with free shipping! Available both online and in-store.
Included in this package are-
Storage: 500GB HDD
Wi-Fi: Yes, 802.11b/g/n
Digital Inputs: 1 HDMI & 2 x USB
Games Included: Star Wars Battlefront
Controllers Included: 1, Wireless DUALSHOCK®4
Chat Headset Included: Yes
Cables included: HDMI, AC, USB charging
Voucher: Super Star Wars™, Star Wars™: Racer Revenge, Star Wars™: Jedi Starfighter, Star Wars™ Bounty Hunter
This offer at The Source Canada also includes a Playstation Plus 1-year membership card that gives access to demos, beta games exclusive features and much more.