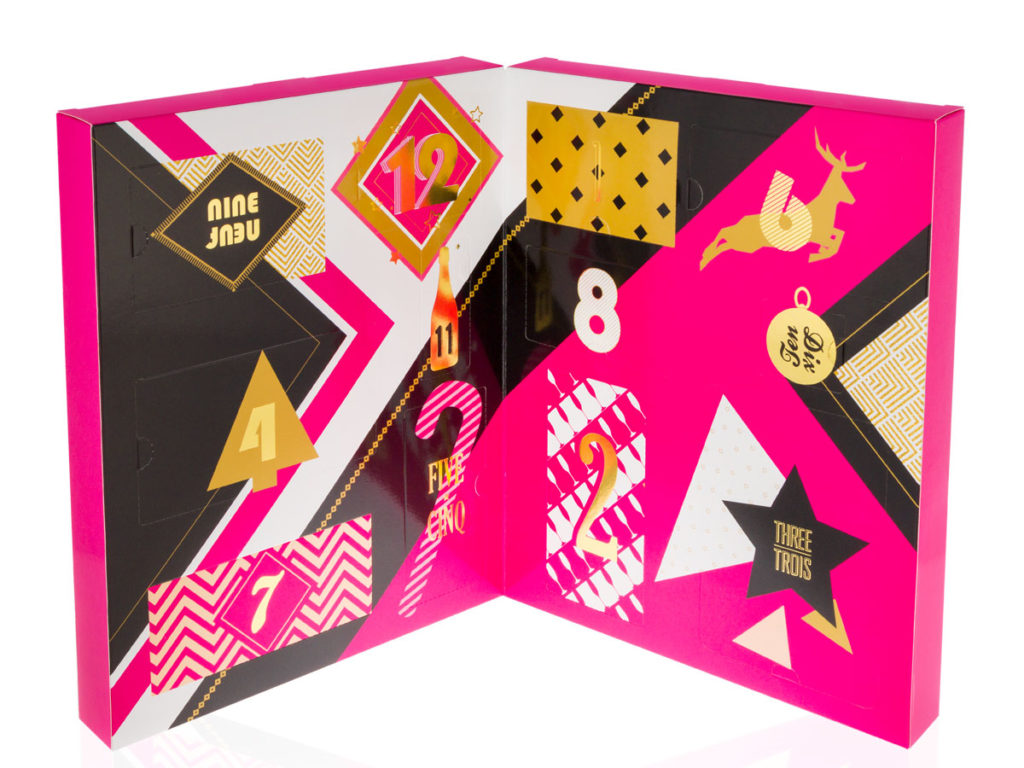 One of the more affordable advent calendars for beauty lovers goes on sale tomorrow.  You can grab a 12 day Advent Calendar from THEFACESHOP for just $39 starting tomorrow morning.
This is a little different from last year when they offered a 24 day calendar with a range of products including masks, nail polishes, skincare and more.  No word on what is included this year, so if you get one, let us know as the packaging showed the contents last year.
Click here to shop online at THEFACESHOP.
If you prefer to spend your Optimum points on an Advent calendar, choose between Benefit (12 days) for $59 or Art Deco (24 days) for $89.  Chocolate calendars will be available next Saturday.