Think Geek Canada is having a huge Father's Day sale where you can save up to 60% off best-selling gifts including Star Wars collectibles, watches, wallets, ties, flasks, desk lights, and much more! These items are on sale until June 8, 2016. Check out two of the highlights below to get an idea of what's on sale. Prices are in USD.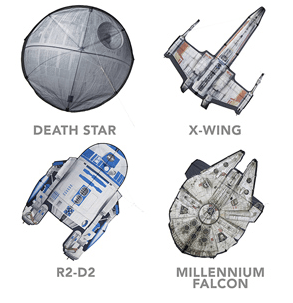 If your dad is a big fan of Star Wars, pick up these fantastic Star Wars Kites featuring Death Star, X-Wing, R2-D2, and Millennium Falcon. Originally $40, they're on sale for only $19.99USD.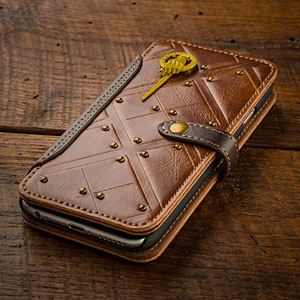 Also on sale is this Eddard Stark Mobile Case! Normally between $25-$50, it's now on sale for just $9.99-$19.99USD. Prices vary because the iPhone 6 case is $9.99 and the iPad case is $19.99. Both items feature the Hand of the King, a magnetic closure & metal details. This is perfect for any Game of Thrones addict!
Think Geek Canada has $12.95USD shipping to Canada plus any Customs Fees.