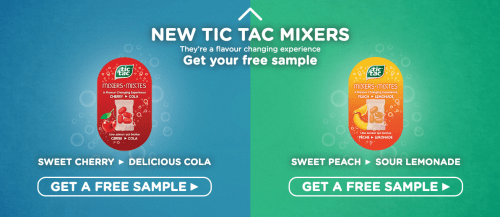 Tic Tac Canada is introducing its New Tic Tac Mixers flavours! Combine the delicious taste of cherries and the fizzy flavour of cola to get a flavour changing experience or even try the mix of sweet peach and tangy lemonade! Visit the website link below to choose you free sample of either flavour and get it sent straight to your home.
Cherry Cola Mixer
Peach Lemonade Mixer
Click here to get this sample from Tic Tac Canada.