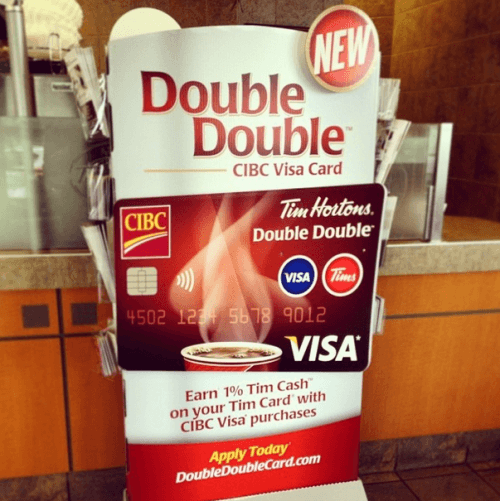 Tim Hortons Canada and CIBC Canada have partnered to create the Double Double VISA Card which will reward you with Tim Hortons freebies the more frequently you use the card, in addition to having an initial welcoming bonus of $20 in Tim's Cash when you spend your first $200 on your Double Double Visa card.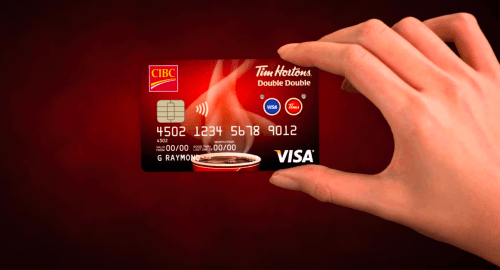 Each time you use your CIBC Double Double Visa card to pay for something, that's not a return, a cash advance, fees, interest, balance transfers, payments, or Convenience Cheque, then you will receive 1% back in Tim's Cash. There will also be double days, where these same purchases you make using your Double Double card will give you 2% back in Tim's Cash. These days are:

In addition to earning all this Tim's Cash with your Double Double Visa card, you will also have the chance to get free coffee on Fridays when you show your Tim's CIBC Visa card at a participating Tim Horton's restaurant. This free coffee Friday offer will run from April 17th to June 26th, giving you over two months of access to a free weekly coffee!
Click here to learn more about the Tim Horton's and CIBC Double Double Visa card.