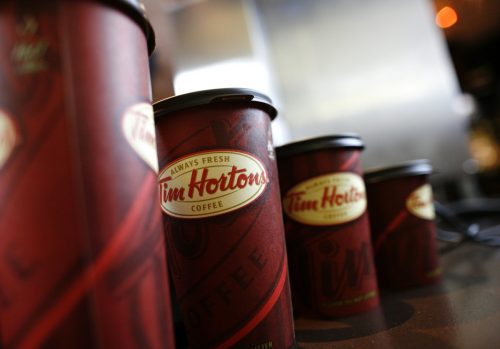 Your regular morning double-double may be going up in price this August, though hopefully it won't be actually doubling in price. Signs across Ottawa and Toronto indicate that Tim Hortons Canada will be giving some of their menu items a "slight increase" that will come into effect on August 2nd 2017.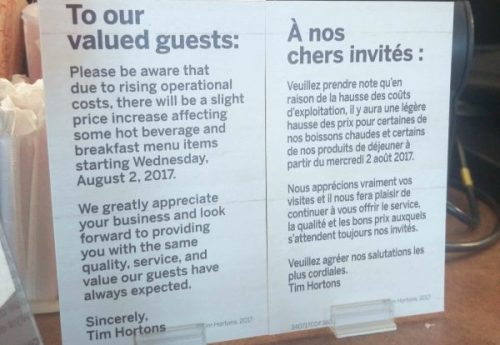 The reasoning behind this slight price increase is "due to rising operational costs" and this increase will affect both hot beverages and some breakfast menu items, meaning that your morning B.E.L.T or breakfast sandwich could be one of the items taking the hit.
The last time that Tim Hortons increased their prices was in November 2014, where they increased the prices of hot beverages and sandwiches by approximately $0.10. The next increase is not specifying how much, nor is it detailing if the price increase will take place across the country or just in the cities with the posted signage.
If you've seen a sign like the ones mentioned above in your local Timmies, and you live outside of Ontario, please comment below to let others in your area know that the forthcoming price increase could be affecting their morning routine as well!
Click here to find the nearest Tim Hortons Canada location to you.