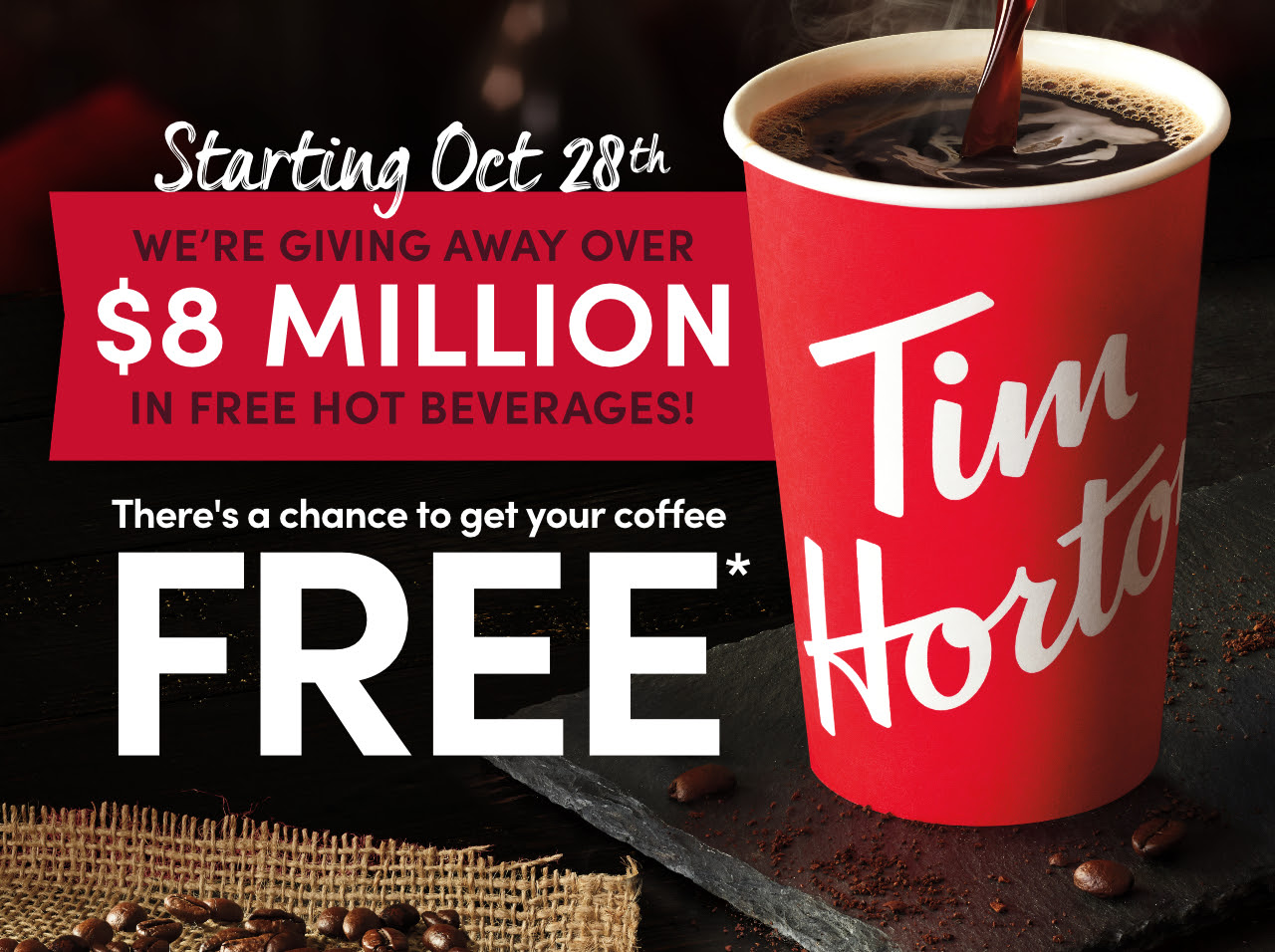 Tim Hortons Canada is giving away $8 million in free hot beverages starting October 28 2020! You will be asked to scan your Tims Rewards card to participate or, if you do not have a Tims Rewards card, a Team Member will scan a printed QR code at the register to determine if your transaction is a winning transaction. The POS is being programmed to randomize the coffee and hot beverage prizes and upon a win, you will automatically be credited for your free beverage at the time of purchase with a limit of one win per order.
What prizes and how many prizes are available to be won? A total of 7,955,907 coffee and hot beverage coupon prizes were available to be won at the beginning of the Contest Period. As of October 28th, 2020, approximately 4,780,194 Prizes remain available to be won. The total number of Prizes available to be won will decrease as they are awarded in accordance with these Rules.
What beverages are eligible as Prizes? Eligible beverages include any size Tim Hortons coffee or hot beverages, excluding espresso shots or Take Twelve coffees.
Click here fore more information.