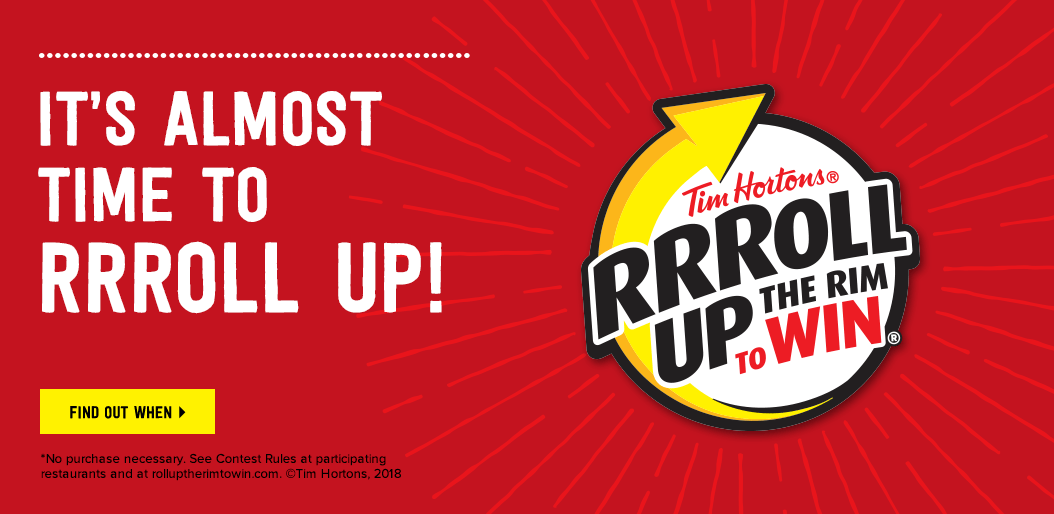 Get your thumbs flexed and stretched ahead of tomorrow's big day, as when you go to your local Tim Horton's Canada to get your morning double-double before work you'll be greeted with the warm challenge of rolling up the rim to WIN! That's right. Tim Horton's Rrroll Up the Rim to Win is back in less than 24 hours.
As you'll remember from previous years, each cup at Timmies has an equal 1 in 6 chances of winning coffee or food prizes, but you will also be up for winning bigger cash and car prizes (with arguably lower odds, but still!)
You can grab a chance to roll up the rim to win on any hot beverage, and this includes lattes and hot chocolate.
There are over 3,500 stores participating in Rrroll Up the Rim across Canada, from Vancouver to St. John's.
Click here to find the nearest Tim Horton's Canada location to you.