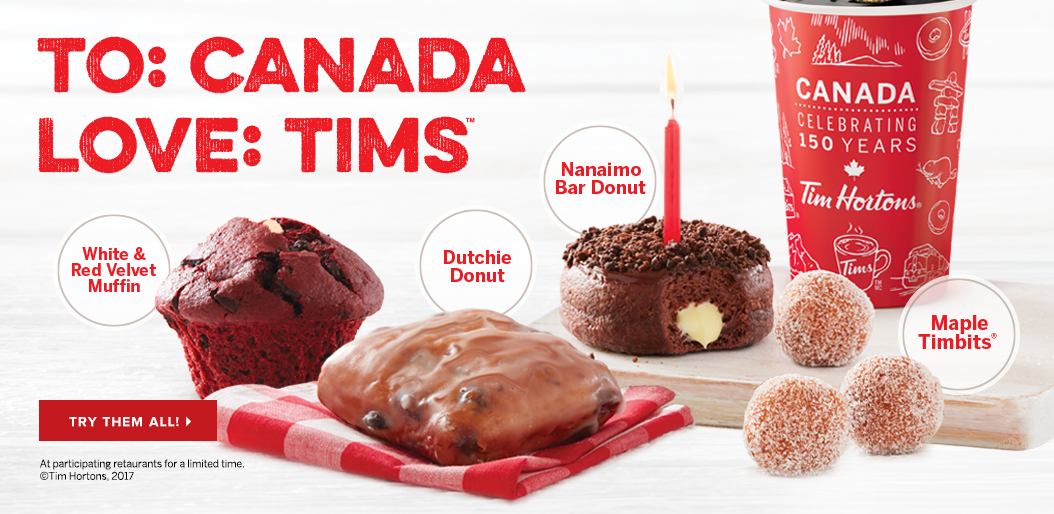 Oh Canada, we love you! In honour of Canada's 150th birthday, Tim Hortons is launching these Canadian-themed treats just in time for the celebration! Choose from Dutchie donut, maple Timbits, Nanaimo bar donut, and white & red velvet muffin… Yummy!
Get your hands on one before they're gone!
Click here to find a Tim Hortons near you.