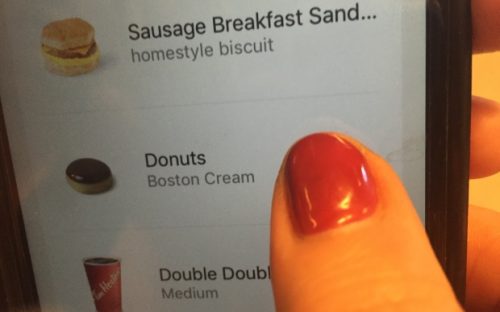 Tim Hortons Canada has announced that they will be launching a new app that will allow customers to pre-order food and drinks with the tap of their thumb, only to be picked up later at the physical store.
This new app is going to launch sometime next week, with Wade McCallum, who owns six Tim Hortons in B.C. and Alberta, saying that the beta version will be available by July 27th.
The app is a similar set up to most fast food ones that are currently available, where it features pictures of the menu items so that the customers can easily select and modify what they'd like to order. Another useful addition to the app's technology is that it will know when the customers are close to their preferred Tim Hortons.
Click here to learn more about the Tim Hortons app.