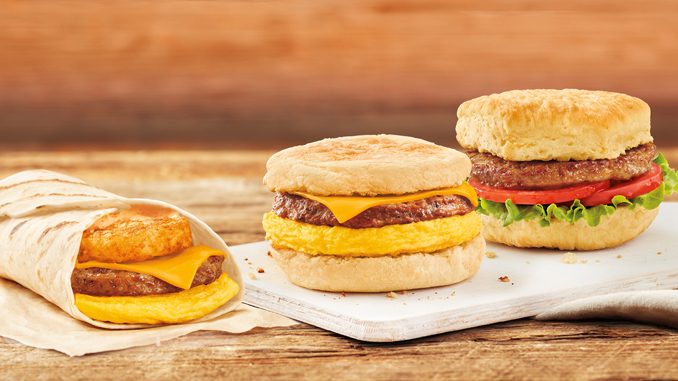 Tim Hortons Canada are introducing three NEW Beyond Meat sandwiches made with a plant-based protein patty from Beyond Meat. At select participating locations you can enjoy the three breakfast sandwiches: Beyond Meat Breakfast Sandwich, Beyond Meat Farmers Breakfast Wrap and Beyond Meat Vegan Sandwich. If the test goes well, Tim Hortons will introduce the new Beyond Meat sandwiches at all locations by the end of the summer.

Morning, noon, or night, new Omelette Bites are a great on‑the‑go snack. Enjoy Tim Hortons' savoury bacon and cheese bite, or for a lighter option, give spinach and egg white bites a try. Grab yours while they last, they are only available for a limited time.

Get your favourite salad as a wrap! Enjoy seasoned white meat chicken strips, bacon, Parmesan cheese, fresh lettuce and a creamy Caesar dressing all wrapped in a tortilla and grilled to perfection. Mix it up and try the Crispy Chicken Caesar wrap option too. For a limited time only.

Made with whole chicken breasts, the new chicken strips are crispy and savoury. Try them alone or with your choice of sweet 'n sour, honey mustard or BBQ sauce.