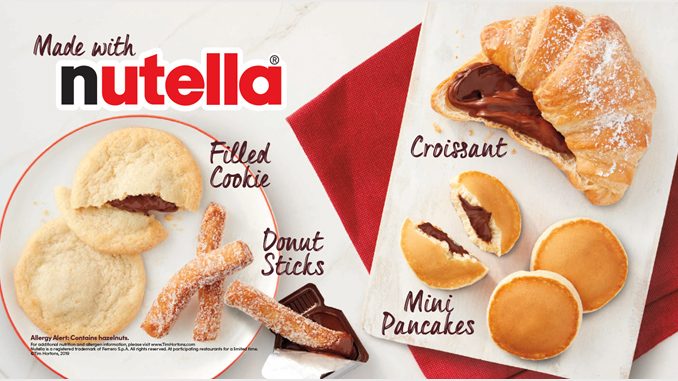 Tim Hortons Canada is introducing NEW Nutella items to their menu including the Nutella Stuffed Cookie, Croissant Stuffed with Nutella, Mini Pancakes stuffed with Nutella and Donut Sticks with Nutella dip.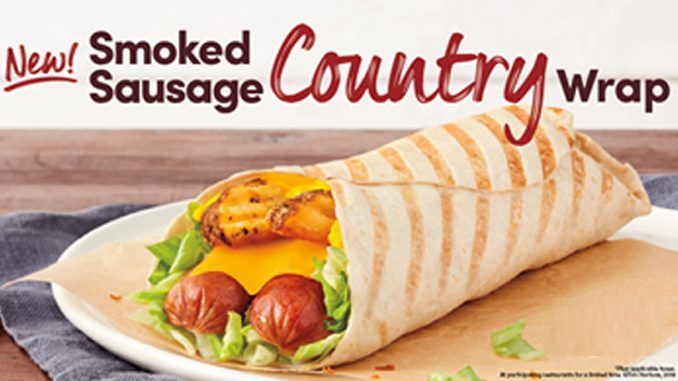 Tim Hortons is adding a new Smoked Sausage Country Wrap. The wrap features a split savoury smoked sausage link, potato wedges, cheese lettuce and mustard all wrapped in a soft tortilla and grilled.

Warm up this fall with the handcrafted tea lattes. Enjoy a London Fog, made with steamed milk, earl grey tea and vanilla syrup, or try a delicious Vanilla Chai for a taste of aromatic spices.