You may remember a while back when we posted about the new Tim Hortons Canada and CIBC Double Double Visa Card which could give you 1% back in Tim's cash for every purchase that wasn't a return, cash advance, fee, interest, balance transfer, payment or convenience cheque. Another promotional offer from the CIBC Double Double Visa card was that from April 17th to June 26th you would be able to receive a free medium size coffee, hot chocolate or steeped/specialty tea.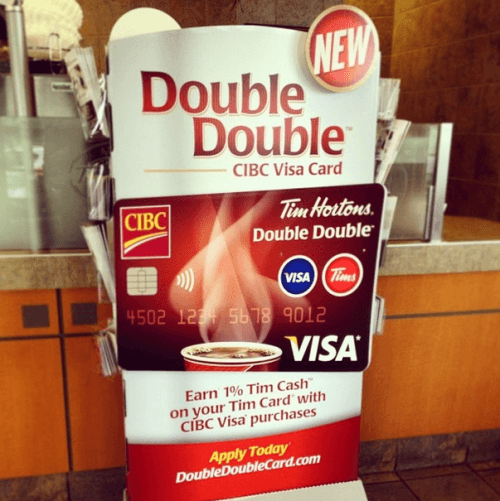 To qualify for this free coffee Fridays offer from Tim Hortons you must have received and activated your card before March 14th, 2015 and you must also have made a minimum purchase of $10 (before taxes) by April 13th. Once you have done this, you will begin receiving an e-mailed coupon to the e-mail address you provided for your CIBC Double Double Visa card on every Thursday night before the qualifying free Friday. The coupon will expire on the Friday after the coupon was mailed out on the Thursday night.
For those of you who received and activated your CIBC Double Double card on or after March 14th, you can still receive one free reward and it will be mailed to you the first Thursday after you have been approved for your card.
The coupons will only be valid for the person who has their name registered on the card.
Click here to learn more about the free coffee Fridays offer from Tim Hortons Canada.