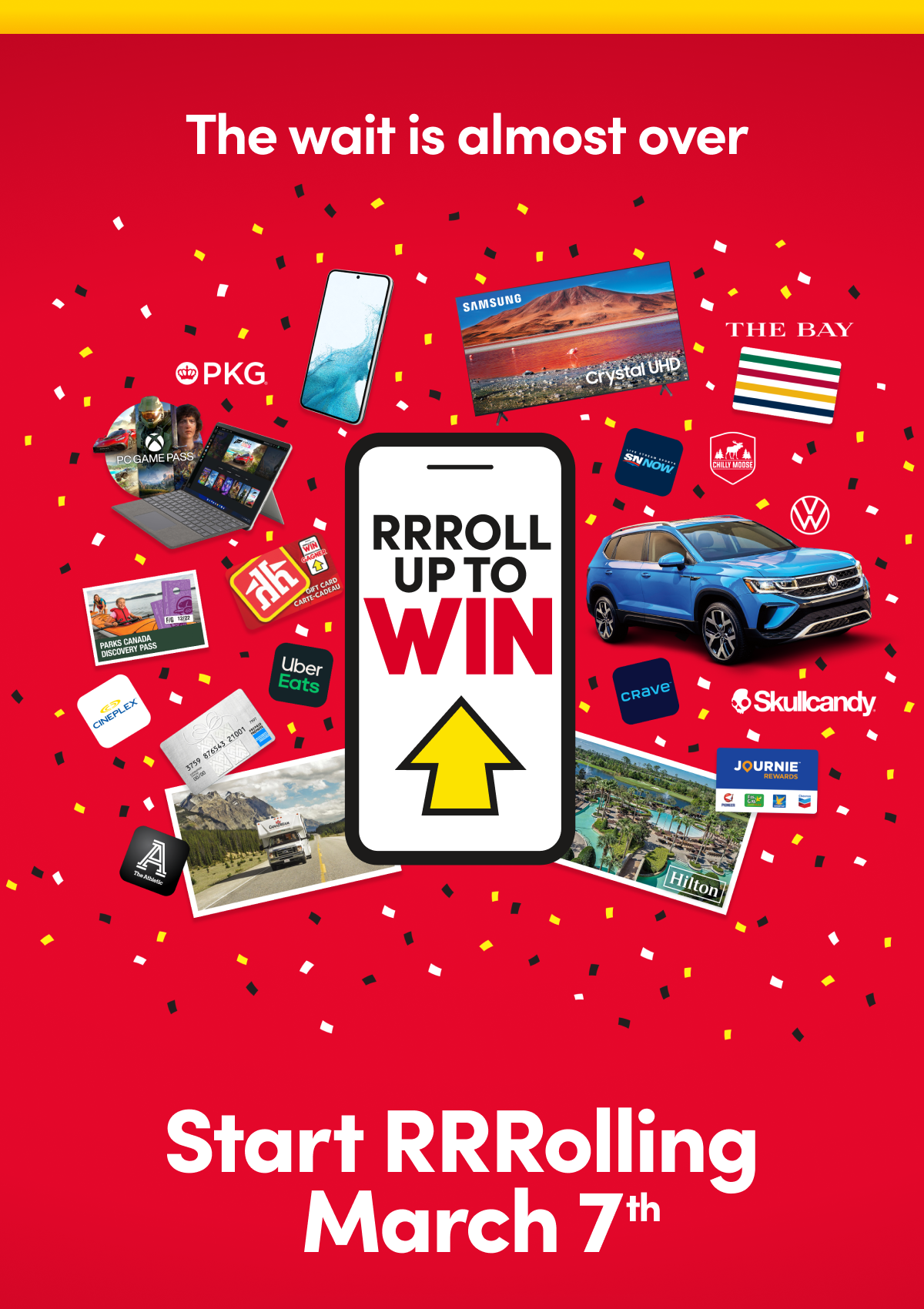 Roll Up To Win™ is back at participating Tim Hortons restaurants in Canada from March 7 to April 3 2022. Download the Tims App and scan for Tims Rewards to play!
For more than 35 years, Canadians have been rolling up and winning great prizes when they visit Tim Hortons.Now, Roll Up To Win™ offers the chance to win exciting prizes – like cars, getaways, electronics, gift cards, Tims coffee and donuts, and much more – on more of your favourite treats, all revealed from right inside the Tims App or website. The best part: Every Roll Wins!
However You Tims is How You Play! Whether you scan using the Tims App or a physical Tims Rewards card, your Tims Rewards account is your gateway to play Roll Up To Win™. If you prefer to scan a physical card, make sure it's registered by visiting www.timhortons.ca/signup in order to reveal your rolls. For an even better and more convenient experience, we suggest using the Tims App. Download it from the App Store or Google Play Store today to get started.
Click here for more information.