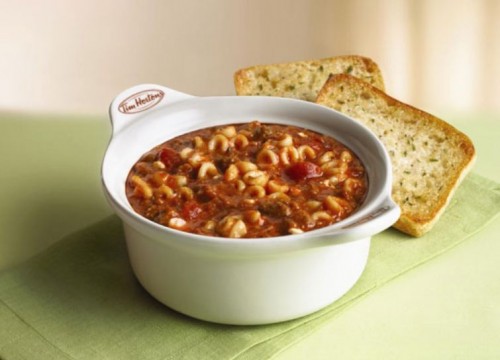 So a few weeks ago Tim Hortons introduced Lasagna with garlic toast on their menu.  I kind of had a feeling something would be introduced since a previous Tim's advisor survey had asked about different pastas.  I haven't tried the new menu item yet and it's doubtful I will, it looks very saucy and will be quite similar to a microwaved lasagna from what I can tell.
Have you tried the lasagna and garlic toast from Tim's?  Did you enjoy it?
They also introduced white hot chocolate a few weeks ago to. I've heard good things about it.