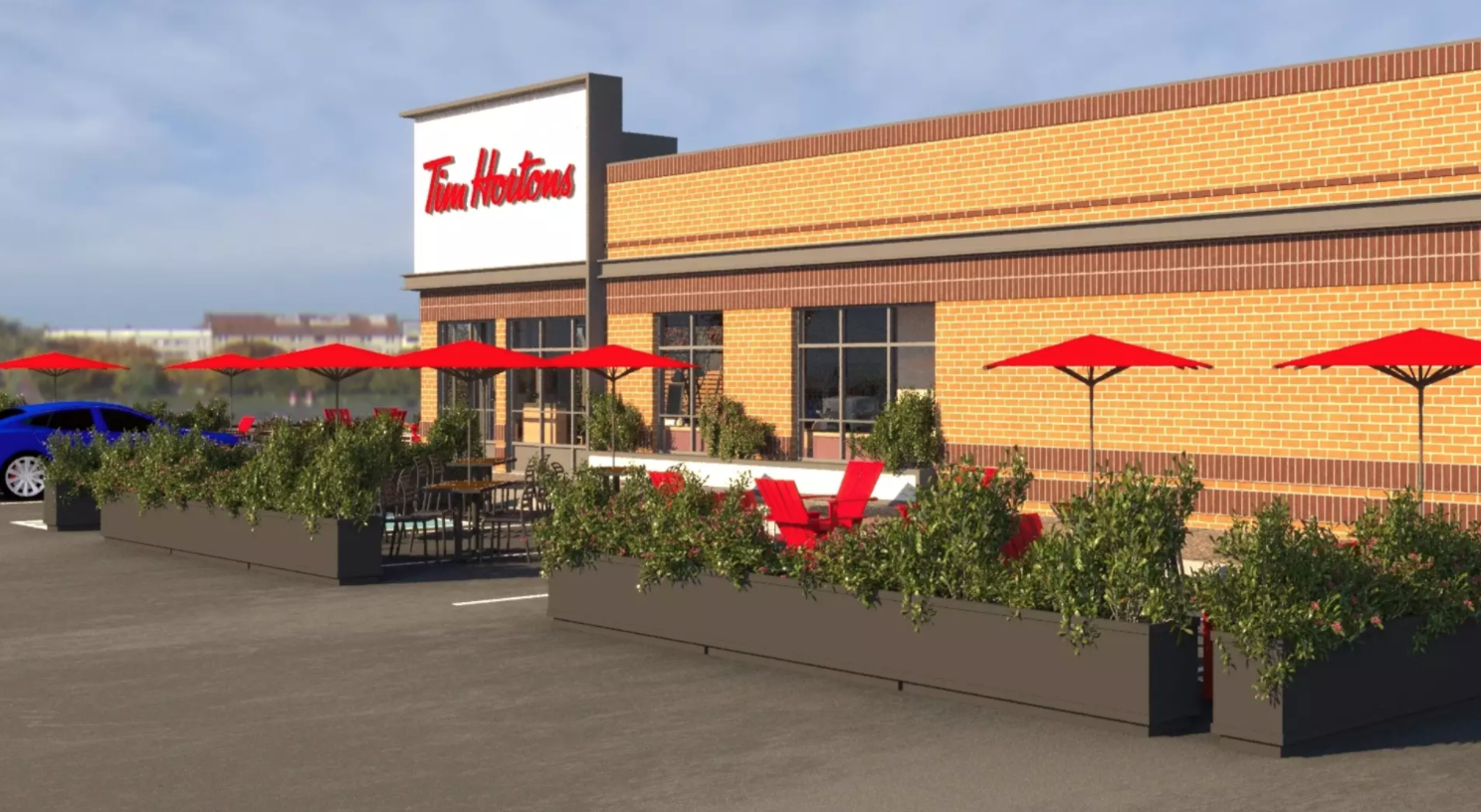 Tim Hortons Canada announced that it will open 1,000 patios at restaurants across the country by early July as the company reopens locations amid the COVID-19 pandemic.
Mike Hancock, Tim Hortons chief operating officer, said that Tim Hortons will reopen more than 350 existing patios in Ontario and has plans to "significantly expand" the number of outdoor seating areas at its restaurants across Canada. "Tim Hortons is ready to welcome guests back to our patios and we are quickly expanding the number of patios we offer across Canada. Overall, we are planning to open upwards of 1,000 new patios across Canada by transforming existing outdoor spaces to allow our guests and their friends and families to sit and enjoy their Tim Hortons favourites outside our restaurants." Hanock said.
The company said it will work with local municipalities to convert existing outdoor areas, under-utilized parking spaces or blocked off laneways into new patio areas. Renderings provided by Tim Hortons show outdoor seating areas where parking spots previously were.