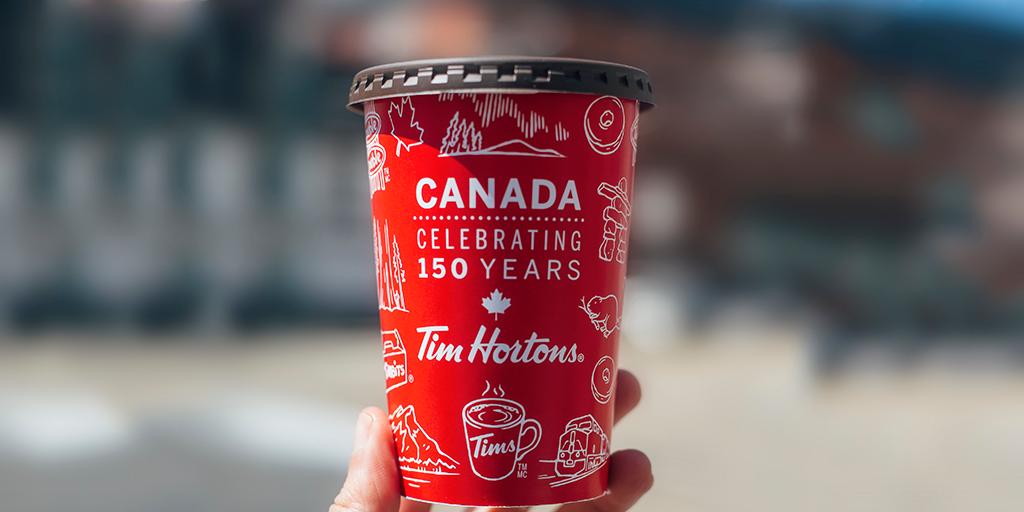 What could be more Canadian than a cup of Tim Hortons coffee warming your hands while you sit on the bleachers of your kid's minor league hockey game? I know I spent many a nights in high school using Tim Hortons hot chocolates to keep body from dropping to an unhealthy temperature, so seeing this Canada 150th anniversary cup on Tim Hortons' Twitter, which will be released this week, really tugged at my heart strings.
The cup features a number of iconic Canadian animals and experiences, including, of course, an animation of a cup of Tim Hortons coffee. There's also a beaver, a VIA rail train, a maple leaf, an inukshuk, as well as a box of Timbits!
This limited edition cup doesn't have a firm deadline for when they'll stop serving coffee in them, but I know I'm going to be saving at least one cup as a souvenir!