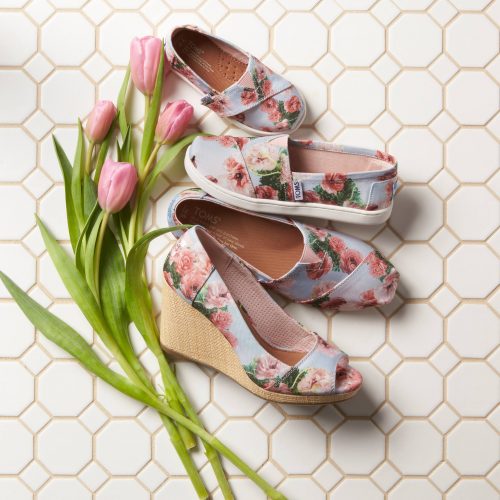 If you're still hard pressed for what to get dear old mom for Mother's Day this year, then you might want to check out Toms Shoes Canada for some inexpensive inspiration. Not only does Toms have a great selection of discounted shoes and accessories in the sale section where you can save up to 40% off, but they are also running a promo code (which works on both regular and discounted items) that can save you an additional $10 off on purchases of $75+, or $20 off on purchases of $120+. The promo code that you will have to enter at checkout is, WEARETOMS, and it will be valid until June 1, 2017.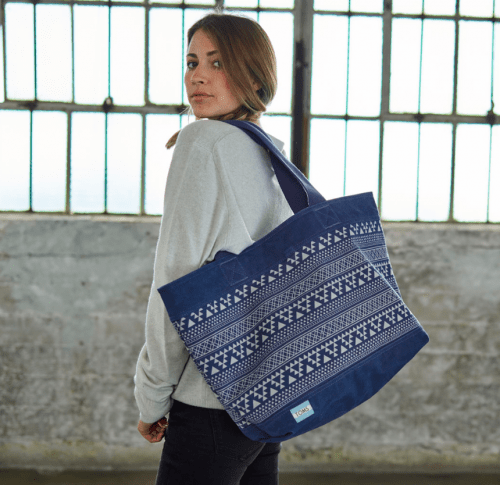 I decided to do a combo of both sale and regular priced items to showcase just how much you can get for very little at Toms, and need I remind you, all of these would make excellent Mother's Day gifts. For instance, this Navy Tribal Tote from the sale section is currently on sale for just $48, though before it was being sold for $64.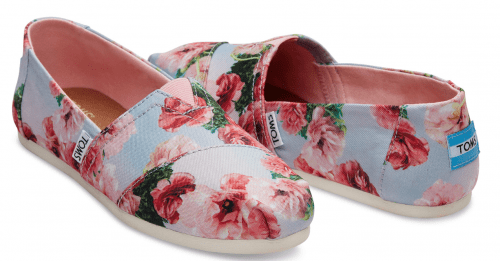 And these exclusive floral print canvas shoes from Toms are from the regular priced section and are being sold for $65. If you were to buy both the tote and the canvas shoes, plus enter the promo code WEARETOMS, your total would come out to being just $103. Normally, a purchase like this would cost $129, so you'll be saving $26!
Toms offers free shipping on all orders that are $70 or more.
Click here to begin shopping at Toms Canada.