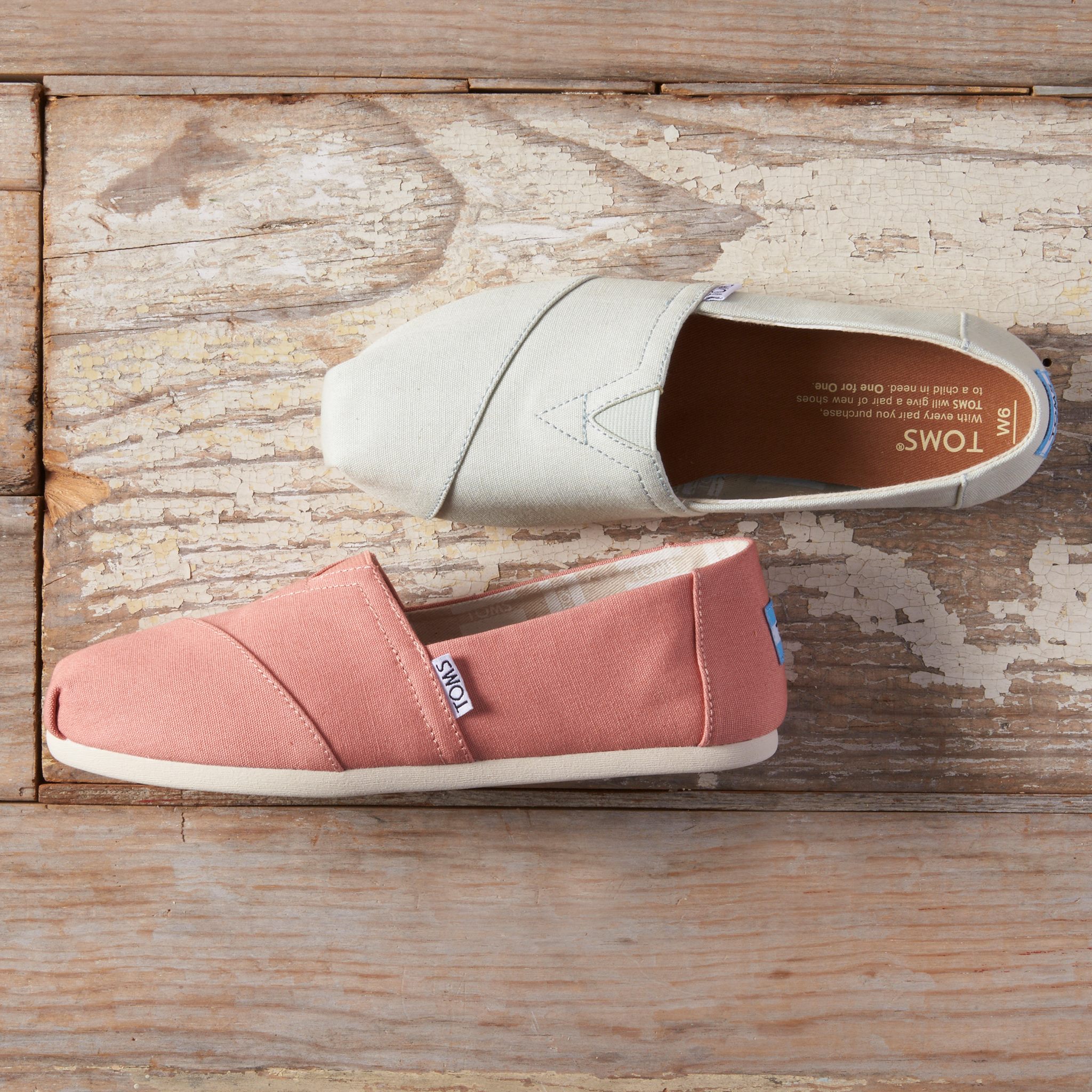 Toms Canada has a great promo code offer going on right now that, when stacked with the FREE shipping offer that Toms is also offering right now, can really add up to a lot of savings.
The promo code that Toms is offering will save you $10 off on a purchase of $60+, or $20 off on a purchase of $120+ when you enter the promo code GIVETOMSCA. If you're using the $120 offer, then you will also qualify for the FREE shipping offer as when you spend $70+ online at Toms you will automatically qualify for free shipping with no promo code required. But hurry, as the free shipping offer will only be available until February 28th at 11:59pm PST.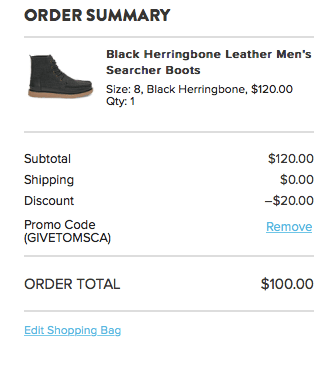 By using this promo code offer and the free shipping deal, I was able to grab these Black Herringbone Leather Men's Searcher Boots for just $100. These boots were found in the sale section, where they were originally being sold for $160. This means that by using the promo code in addition to the sale discount, you'd be saving $60 total!
Free shipping at Toms will only be available until February 28th.
Click here to begin shopping at Toms Canada.