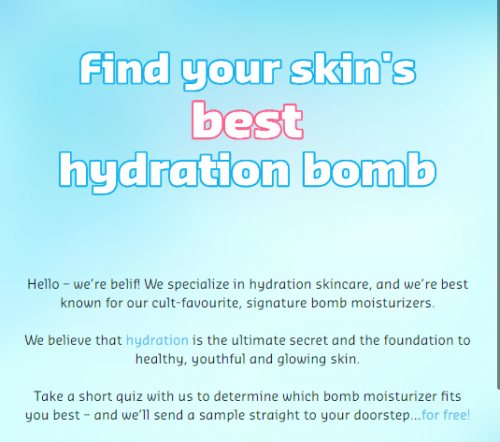 Belif Canada would like to send you a sample of one of their moisturizers! To determine which of their moisturizers you will receive, you can click the link below and get started by answering a few questions.
First, enter your email address, and second, follow the company on Instagram. You will have to provide your Instagram handle so that they can confirm you are following them. After answering three questions about your skin, you will be matched with the moisturizer that you will get to sample. At the end of the quiz, you will receive a confirmation email that your sample if on its way.
Click here to get your free Belif moisturizer sample.