If you're in the market for a wedding gown or accessories you may want to check out this great sale coming up from a local Toronto store, Ritché.
Personally, I bought my wedding dress at a huge sale like this and I got a fabulous deal even on a brand new dress. Negotiate ladies!!
Here are the details: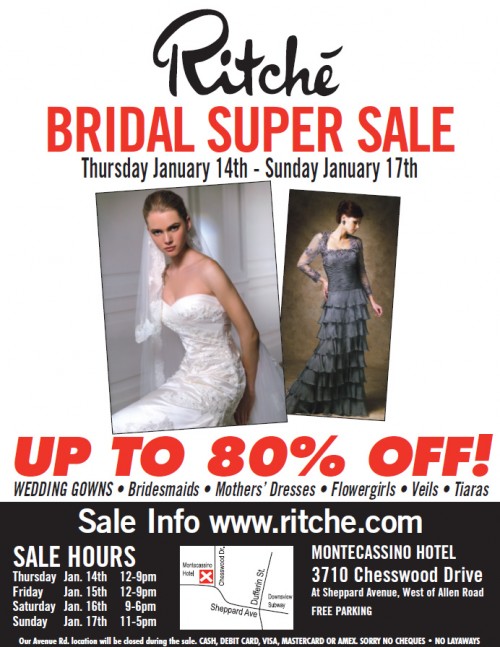 thanks to dealiah for this great post!