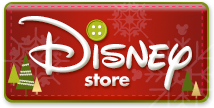 If you are in the downtown Toronto area then stop by the huge Disney Store in the Eaton Centre as they are having a fantastic Buy One Get One FREE event until Dec 20th!
Details:
Starting Monday Dec.14 for a limited time, we are offering our sleepwear collection (includes PJPals, nightgowns, nightshirts, pj gift sets, robes, slippers, rolling slumber kits, and infant sleepwear), along with our magical Plush assortment, all at BUY ONE GET ONE FREE!  Mix and match your favourites!
You can also take advantage of this deal online with promo code: sweetdreams
thanks to damnedifiknow for this deal!