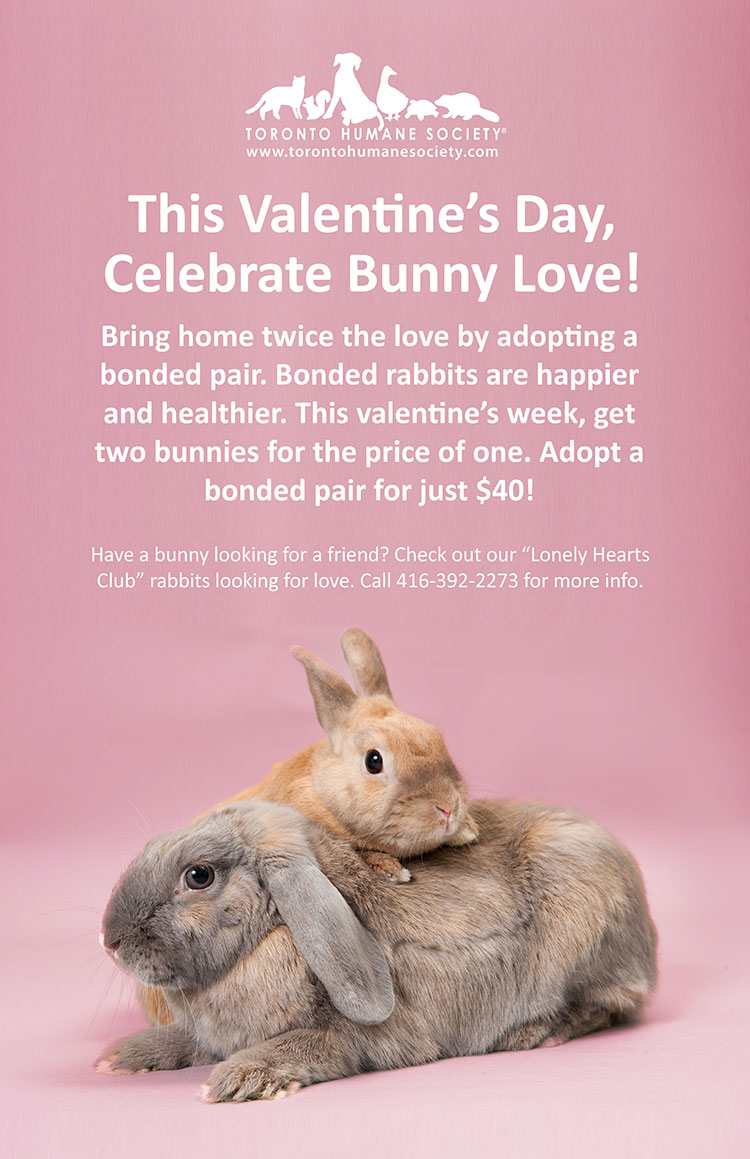 Haha, this deal made me laugh a little. What a cute idea! For Valentine's Week the Toronto Humane Society is offering Buy One Get One FREE on all Rabbits!
This Valentine's Day, Celebrate Bunny Love! You will be able to bring home twice the love by adopting a bonded pair of bunnies. Bonded rabbits are proven to be happier and healthier!
Adopt two bunnies from the Toronto Humane Society for only $40! Please keep in mind that Bunnies do require attention, cleaning and care much like cats and dogs. Do not gift these to someone as a "surprise", make sure they want the responsibility and commitment.
The rabbits from the Toronto Humane Society come spayed/neutered so no need to worry about 2 bunnies turning into 20!
Oh my goodness – cuteness overload! Check out the Bunnies available for adoption here.
Click here for more information on the Bunny BOGO from the Toronto Humane Society 🙂