Roots is having a great sample sale in Toronto from December 3-6. I personally don't buy much of their clothing because it's very expensive, however I love the quality! So for 60 – 80% off you just may see me there! 🙂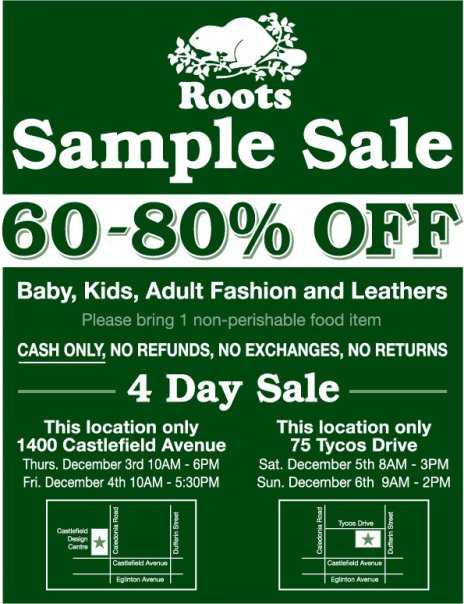 Clothing for adults, kids and babies!
Please bring one non-perishable food item and bring CASH ONLY.
No returns or exchanges.
Please note the sale takes place in 1 location December 3+4 and in a different location December 5+6 so please be sure to write down the appropriate address!
Thanks to couponlady for letting us know!