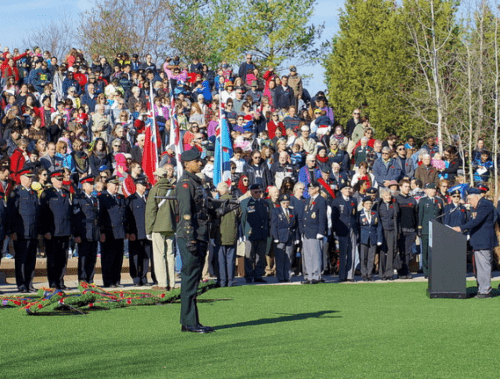 On Wednesday November 11th, 2015 veterans and the general public are invited to join in remembering and honouring the many wartime sacrifices that Canadians have made for their country at Toronto Zoo. Admission for veterans and all guests attending the ceremony is FREE from 9:30 am to 11:00 am. The year round parking fee will be in effect except for VIP's, Veterans in uniform or with medals, crests or other military affiliation insignia, as well as any other persons in uniform, including serving members of the armed forces, police, fire, ambulance and TTC. This service has grown into a very important event within the community, and is well-attended by the general public, dignitaries and local veterans and their families and we are proud to celebrate 30 years.
Event Details:
Wednesday, November 11, 2015.
Waterside Theatre, Ceremony begins promptly at 10:55 am.
Please note that Toronto Zoo cannot confirm admittance into the waterside theatre after 10:55am so please arrive early.
Visit the Toronto Zoo for more information.