If you don't have plans for Boxing Day, how about a trip to the Toronto Zoo! If you visit Toronto Zoo on Boxing Day you will save 50% off admission and all proceeds from this day will go to the endangered species reserve fund.
Toronto Zoo will also have a special Treats and Talks program that day where you can choose from one of the three Treks below to learn about the animals and watch as they enjoy special holiday treats! If you are looking to warm-up from the cold, grab a hot chocolate from Peacock Café or visit one of the Zoo's five indoor tropical pavilions.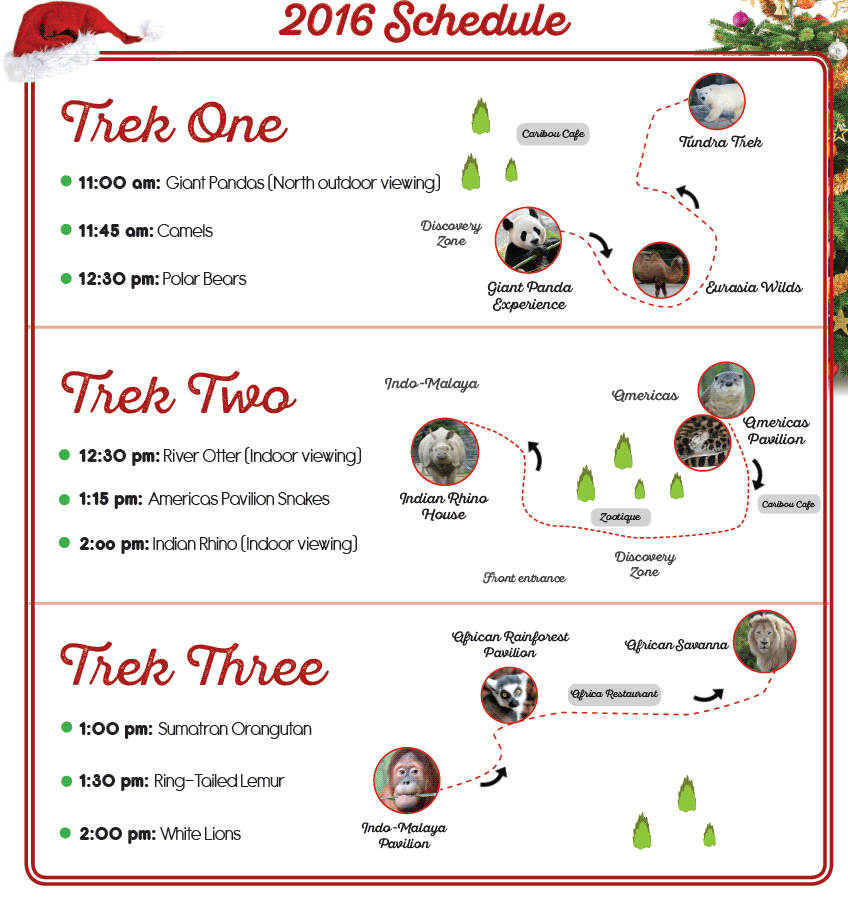 According to the weather forecast it will be 4 degrees Celsius that day – not bad!
Click here for more information on Toronto Zoo's Boxing Day event.