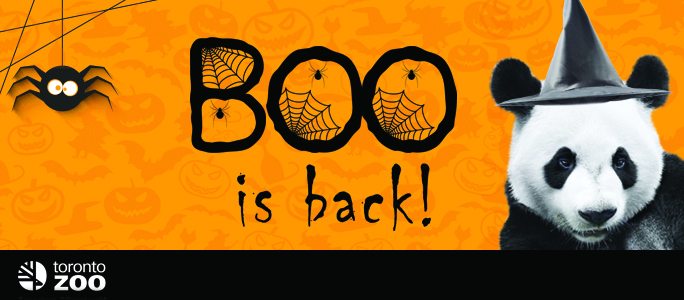 If you haven't already been to the Toronto Zoo Canada, make sure to go with the kids today and tomorrow and take advantage of this great promo! On October 30 and 31, kids under 12 can get free admission to the Toronto Zoo when they wear a costume! Kids can dress up as a spooky ghost, or goblin, save the world as their favourite superhero or even dress up as their favourite zoo animal when they pay a visit to the zoo over the next 2 weekends.
With admission, all kids can take fun in activities including:
The "Critters and Costumes Parade" at 11:40 pm and 2:40 pm open to all kids
See costumed character friends
Drop by the Play-doh Activity Tent and craft a Zoo animal creation
See Pinata's for Panda's Halloween Edition on Halloween Day, October 31, 2015 at 11:00 am
This offer is valid October 30-31, 2015 between 11:00 am to 3:00 pm. Two children  in costume may gain free admission per 1 paying adult. This offer is valid for children 12 and under only.
Click here to learn more about this offer from the Toronto Zoo Canada.