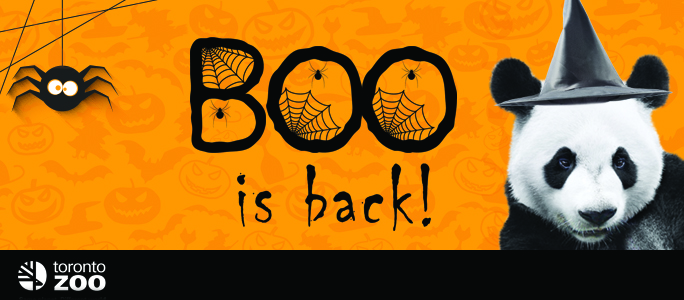 The Toronto Zoo Canada has a great promo for kids looking to visit the zoo this October! On select days this month, kids under 12 can get free admission to the Toronto Zoo when they wear a costume! Kids can dress up as a spooky ghost, or goblin, save the world as their favourite superhero or even dress up as their favourite zoo animal when they pay a visit to the zoo over the next 2 weekends.
With admission, all kids can take fun in activities including:
The "Critters and Costumes Parade" at 11:40 pm and 2:40 pm open to all kids
See costumed character friends
Drop by the Play-doh Activity Tent and craft a Zoo animal creation
See Pinata's for Panda's Halloween Edition on Halloween Day, October 31, 2015 at 11:00 am
This offer is valid October 24- 25, and October 30-31, 2015 between 11:00 am to 3:00 pm. Two children  in costume may gain free admission per 1 paying adult. This offer is valid for children 12 and under only.
Click here to learn more about this offer from the Toronto Zoo Canada.