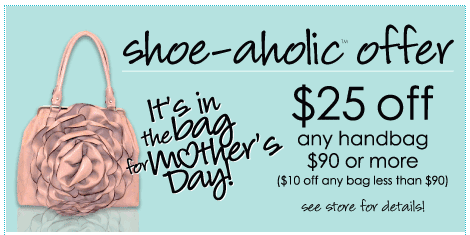 Town Shoes is celebrating Mother's Day with a Handbag Sale. When you buy any handbag priced $90 or more, you get $20 off, any handbags priced less than that will get $10 off. See in store for more details.
And don't forget to take your Lou Lou magazine insert for this month's coupon for the free Calvin Klein Euphoria perfume sample while you are there (you need to try on a pair of shoes to get this).
For here for more information about the handbag sale.