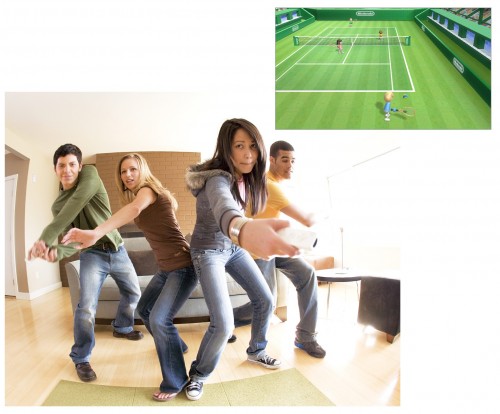 If you're thinking about getting a Nintendo Wii here is the opportunity for you!  Right now at Toys R Us online, you will get a $60 coupon with the purchase of a Nintendo Will.  The Wii is priced at $209.99.  It's the basic system and isn't the one that includes Wii Resort.  Wii Resort retails for $59.99 at Toys R Us so you can always get it with your $60 coupon, or you can choose from a bunch of other games too.  I like the $60 coupon better than buying the system with Wii Resort because you can pick your own game (or two if you get the $29.99 ones!).
Here are the details on the coupon:
$60 online coupon will be emailed the week of June 3rd, and after the order has shipped, to the purchaser's email account. Promotion only offered on Wii consoles purchased between May 21st – June 3rd. Excludes clearance items. Limit 1 per family. Online coupon expires: June 30 and is valid only on online purchases.
Click here to check out this Wii Deal at Toys R Us.