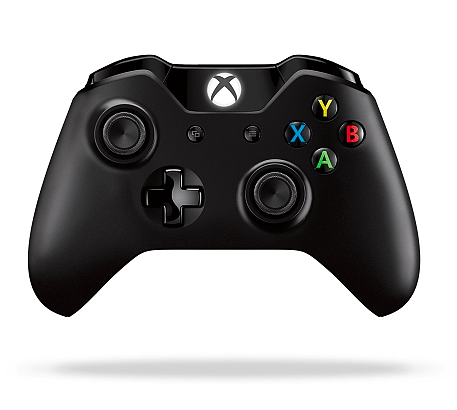 Hearing that the Xbox One Wireless Controller is on sale at Toys R Us Canada for just $39.95 is not enough to make this post worthy of being called 'hot', as that seems to be the going rate at just about every other retailer right now (you'll perhaps remember our post about this same offer being held at Amazon.ca yesterday). What sets this deal from Toys R Us apart from the rest, however, is their promo code, CineplexHoliday, where you can save an extra $10 off when you spend $40 or more online at Toys R Us.
Since the Xbox One Wireless Controller is just a hairline penny shy of being above the $40 minimum ($0.05 to be exact), you should use this opportunity to find a filler item that a) is inexpensive and b) meets your needs, as there is nothing worse than purchasing a filler item just to receive a discount but have extra junk hanging around the house.
Since the Xbox One Wireless Controller uses AA batteries, I thought it would be worthwhile to pick up a pack of these since they are currently being sold for $9.99, but you will also receive a free pack when you buy one pack (making each pack cost under $5).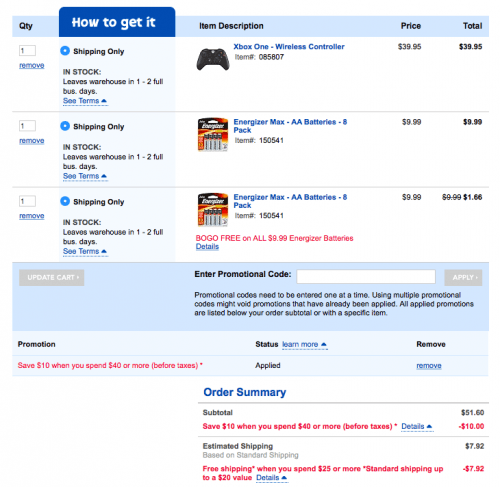 Even if you decide that you don't want to use the disposable batteries, and instead opt for the rechargeable batteries, it never hurts to have extra AA batteries around the house, especially if you're getting them for a discounted rate.
Some other options you may want to consider for your filler items, should the batteries be a bit more expensive than you were willing to spend, are:
The CineplexHoliday promo code at Toys R Us will expire on March 31st, 2015.
Click here to buy the Xbox One Wireless Controller from Toys R Us Canada.