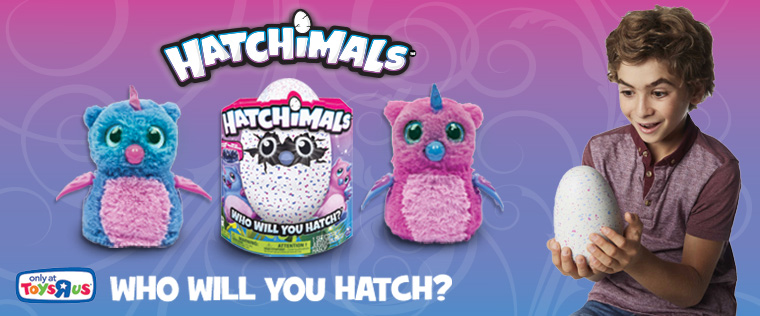 For those who still have Hatchimals on their to buy list after they sold out for the holidays, Toys R Us just got a big delivery and they are in-stock online (with the exception of Owlicorns) and available in select stores.
They are priced at $89.99 with a choice of Penguala Pink/teal, Draggle Blue/Purple. Draggle – Blue/Green or Penguala – Pink.  They are not available for in-store pickup when ordered online but qualify for free shipping.
They are cheaper at Walmart but still out of stock if you want to wait to save $10 and hope they get stock.
Click here to buy your Hatchimal from Toys R Us Canada.