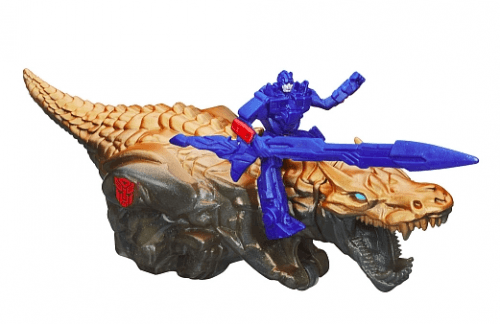 Today at Toys R Us Canada, and until December 14th, they will be having a mix n' match event where you can buy one toy from their selected list and get a second toy of equal or lesser value for free. You don't need to shop within the specified brands that are part of this sale, including Star Wars, Avengers, Barbie, Marvel and more, as the whole fun behind a mix n' match event is having the freedom to choose whichever toys you want. However, if you were on the market for Transformers toys, you could really double up in this deal for some really good toys!
For instance, this Transformers Age of Extinction Dino Sparklers and Grimlock Figures is only $6.95 (was $14.99) which you could then pair up with this Transformers Bots Dinobots Dinobot Slug Buildable Action Figure, which is also only $5.95 ($12.99). For two toys that would've cost $27.98, you will only pay $6.95.
You could also shop though the Barbie brand collection and grab this beautifully fashioned Holiday 2014 Barbie doll, for only $19.99. Any little girl who loves Barbie would be gobsmacked to get their hands on this Barbie, who's long wintry gown and white furry stole is the quintessential holiday outfit.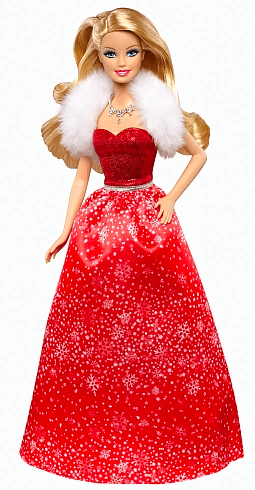 Toys R Us is also including Avenger figurines to be mixed and matched in this buy one, get one free event. So you could pair this Marvel Super Hero Mashers Venom Figure for the Marvel fan in your house with the above Holiday Barbie doll, and only pay $19.99 for the two of them; since the Mashers Venom Figure is the same price as the Barbie doll.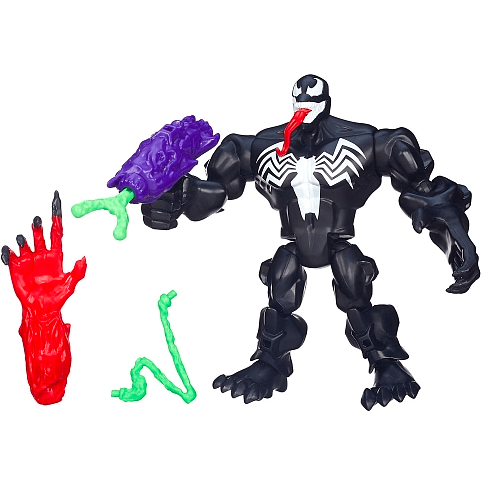 Combine all these toys together from Toys R Us, and you will only pay $26.94, which is just above the $25 minimum spend you have to meet to receive free-shipping with Toys R Us.
Click here to begin shopping at Toys R Us Canada's mix n' match event online.