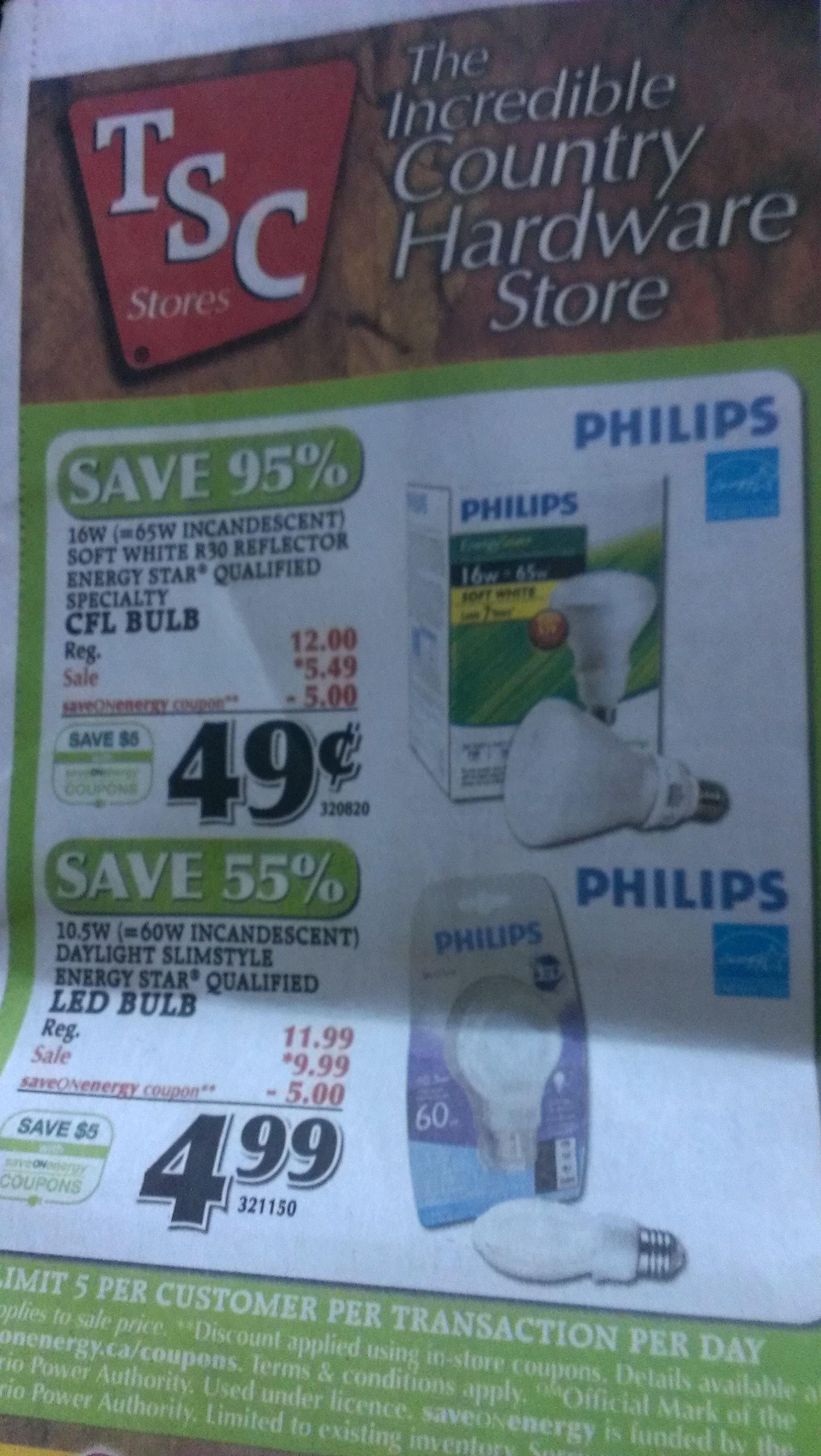 Until October the 2nd, you can get 49 cent Philips specialty CFL bulbs for only 49 cents from the TSC Incredible Country Hardware Store Canada. Save 95 % on Philips 16w (=65W Incandescent ) soft white R30 Reflector Energy Star qualified specialty CFL bulbs. The regular price of the bulb is $12, TSC has it on sale for $5.49, and SaveON Energy has a printable coupon for $5. And there you have it! 49 cent bulbs! Keep in mind these are flood light type bulbs and are prefect for recessed or track lighting.
If you do not have a TSC store near you, head to Home Depot and show them the flyer to price match. It will cost you even less there as they will beat the price by 10%. Or you could check if they have the bulbs at Walmart, etc. You can also get the Philips LED bulb pictured for only $4.99 after coupon.
Click here to view the TSC flyer.
Click here to print coupon from SaveON Energy.