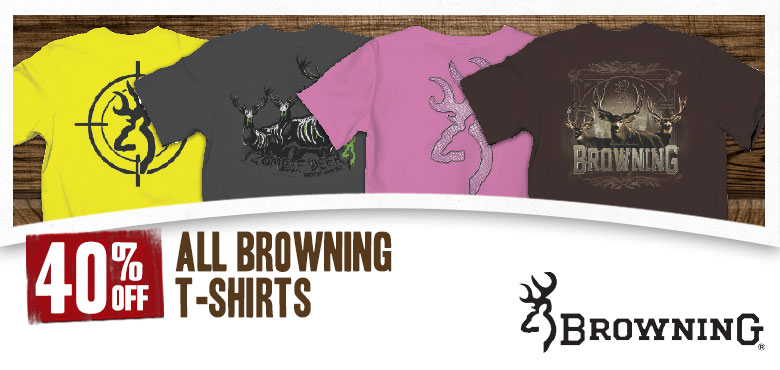 Shop at TSC Stores Canada Online and In Stores for a limited time and take advantage of this excellent deal! You will save 40% off ALL Browning T-Shirts at TSC Canada.
I was looking through the inventory at the TSC Store Canada Online and only found one Browning T Shirt on sale which is the Browning Buckmark T-Shirt. It was regularly $24.99 and is now $14.99. Since there is not a variety online for purchase, I would suggest heading into your local TSC Stores Canada location to ensure you get something that actually suits your tastes! I personally love the Pink Browning Buckmark T Shirt. I saw it at my local (Milton) TSC Store Canada location for only $15 after the 40% off discount.
Also at TSC Stores Canada right now:
56.6L Nature Scapes Mulch – regular $6.99 – now $3.89
Save 20% off Ant, Patio and Lawn Herbicide Weed SmartOnes Cartridges and Sprayer
Save 50% off Huntworth Camo Rain Suit – $19.99
and more!
Click here to check out this TSC Stores Canada Promotion.